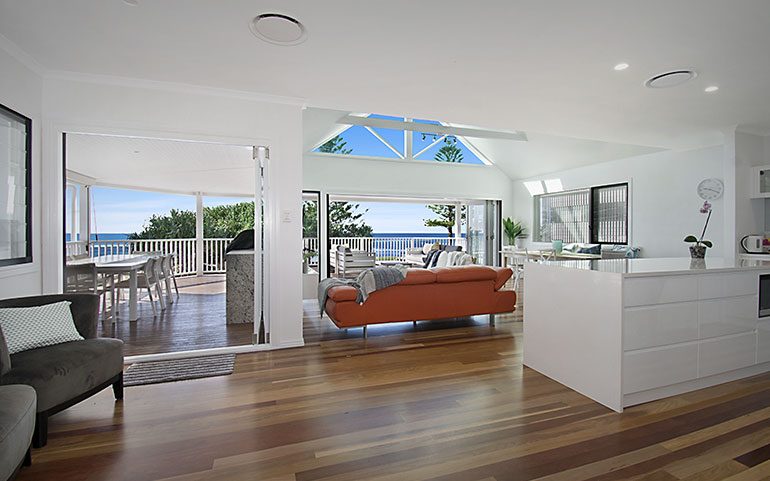 CUSTOM LUXURY NEW HOMES
We are experts at building one-of-a-kind homes where the finest materials are used by our licenced team of professionals. As certified Housing Industry Australia 'GreenSmart Professionals', we apply environmentally sustainable solutions that help to reduce costs to your pocket and the environment.
Not only do we select the best trade professionals to work alongside us to achieve your dream, we actively live and breathe the local beach environment that you love so much and reflect that in your luxuriously finished product.
GETTING STARTED
Let's first get to know each other with an informal and personalised meeting. While you share your design vision with us, we will provide some handy and timely advice and demonstrate our industry-leading expertise. At this initial consultation we'll talk about the following:

The approximate budget you are able to spend.

Where your site or existing home is.

Whether you have any timeline constraints.

Your expectations of us.

The quality of service you can expect from our team.

How to approach the next step in the process.
BOOK A CONSULTATION